Looking for the best power tool for sheet metal cutting? Whether you're into creative metal works or a sculptor or a contractor that works with metals, this Sheet Metal Craft Cutter is surely one valuable gadget that is worth the investment!
This powerful tool can easily be inserted into the chuck of an electric or power drill with 3000RPM. It is designed to work for both straight and curved cuts to ensure an excellent cutting performance that makes any DIY job effortlessly convenient.
FEATURES:
Optimal Performance:

 

It makes any cutting job easier, faster, and safer.
Precise:

 

This fits effortlessly into any standard drill and can glide through material up to 2mm thick or 14 gauge to create a precise, burr-free edge.
Highly Efficient:

 

With a cutting speed of 1500-3000RPM, it guarantees to cut any surface accurately to save you plenty of time.

Use Anywhere:

 

It has 360° adjustability, making it set in any position for optimum tool clearance when navigating profiles or to facilitate easy material flow.

Maximum Comfort: The handle has an ergonomic design to offer more comfort and stability when in use.

Widely Used:

 

Suitable to use on sheet metal, corrugated material, pipes, complex profiles, powder-coated material, stainless steel, copper, aluminum, plastic, and fiberglass.
Compact:

 

It can perfectly fit the corner of your toolbox with ease.

Convenient:

 

Whether it's straight or circle cutting, this tool will help you cut any material effortlessly.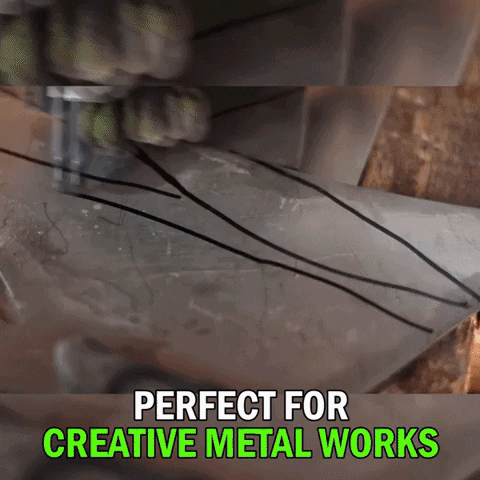 SPECIFICATIONS:
Material: Metal
Speed: 1500-3000RPM
Head Diameter: 10.5mm
Minimum Cutting Radius: 12mm
Maximum Cutting Capacity: 
1.8mm (steel plate)
1.0mm (stainless steel plate), 2mm (copper/ aluminum/ plastic/ fireboard plate)