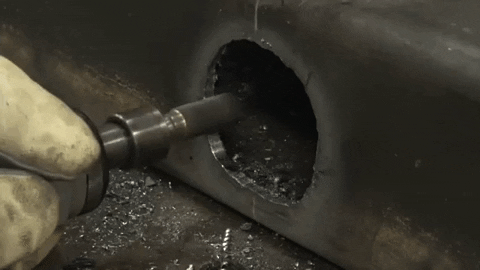 Looking for a better carbine burr set? This is the one you are looking for! The Tungsten Carbide Rotary Burr Set comes with 10 different tips that consist of an inverted cone, pointed cone, round nose cone, pointed tree cone, ball nose cone, flame, ball, oval, cylinder, and round nose cylinder tip! Perfect for any handcraft that uses rotary tools!
Specifications
Tungsten Carbide Burrs
Shank diameter: 3mm(about 1/8")
Shank Length: 35mm
Cutting edge diameter: 6 mm
Total length: 42-51 mm
Material: Tungsten steel solid carbide
Compatibility: Smaller rotary tools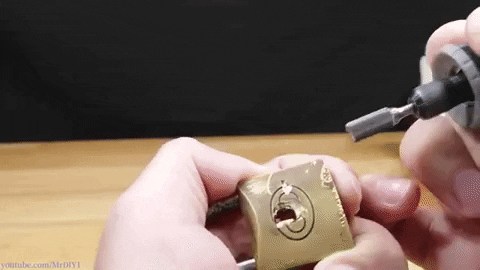 FEATURES:
Fits all Dremel rotary tools.
High microhardness, high abrasion resistance, good toughness.
High performance on processing Copper, Aluminum, Alloy, Iron, Marble, Jade, Steel, Glass, Wood, and Plaster, etc.
Highly recommended for polishing metals and plastics, jewelers, lapidary use, hobbies, crafts, craft modeling, home repair and so much more.
Questions & Answers

1.Question: Can you use these on metal? My bits seem to wear quickly on metal
Answer: You can use these on soft metals, copper, brass, silver, gold, iron-based metals very well. 

2.Question: Are they good for removing the skin from a gourd?
Answer: I am a woodcarver and theses eat wood away like nothing. These have to be the best tungsten bits I have had in a while for that price I am sure they would take the skin right off easily 

3.Question: Will this burr set work for cast iron grinding?
Answer: Yes undoubtedly, they will with no problems!!!! 

4.Question: Are these good for wood carving?
Answer: Yes, but not for a big job. 

5.Question: Can these be used to drill holes for glass?
Answer: Use only diamond grit cutters for glass or you risk breakage. 

6.Question: How long are these bits?
Answer: Top to bottom the length varies from 42mm to 50mm. The shaft (not bit part) is the same length at 3mm.